Awards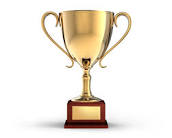 Two Rookie Inspiration Awards in 2015
Highest Rookie Seed Award in 2015
Spirit of Louisville Appreciation Award 2015
Pegasus Parade Honorable Float Mention 2015
Our Shop
WCRJ works out of a cage located inside the University of Louisville's new Engineering Garage. This sponsorship by the University of Louisville provides the team with work and classroom space immediately next door to GE's FirstBuild cocreation micro-factory. When high-precision parts are needed for our robots, WCRJ members can walk next door to FirstBuild to use its fabrication tools including water jets, laser cutters, and power tools which FirstBuild makes available to the public. In exchange for use of their facilities, FirstBuild asks users to post creations made at FirstBuild's on its website to help stimulate collaborative innovation within the local maker community.
First Build

First Build is an online and physical community dedicated to designing, engineering, building, and selling the next generation of major home appliances.

University of Louisville

The University of Louisville is a state supported research university located in Kentucky's largest metropolitan area.